Un podcast di Terminus Podcasts
Il primo Bitcoin Podcast in lingua italiana. Ogni giovedì alle 17 un nuovo episodio sul tuo pod-player preferito.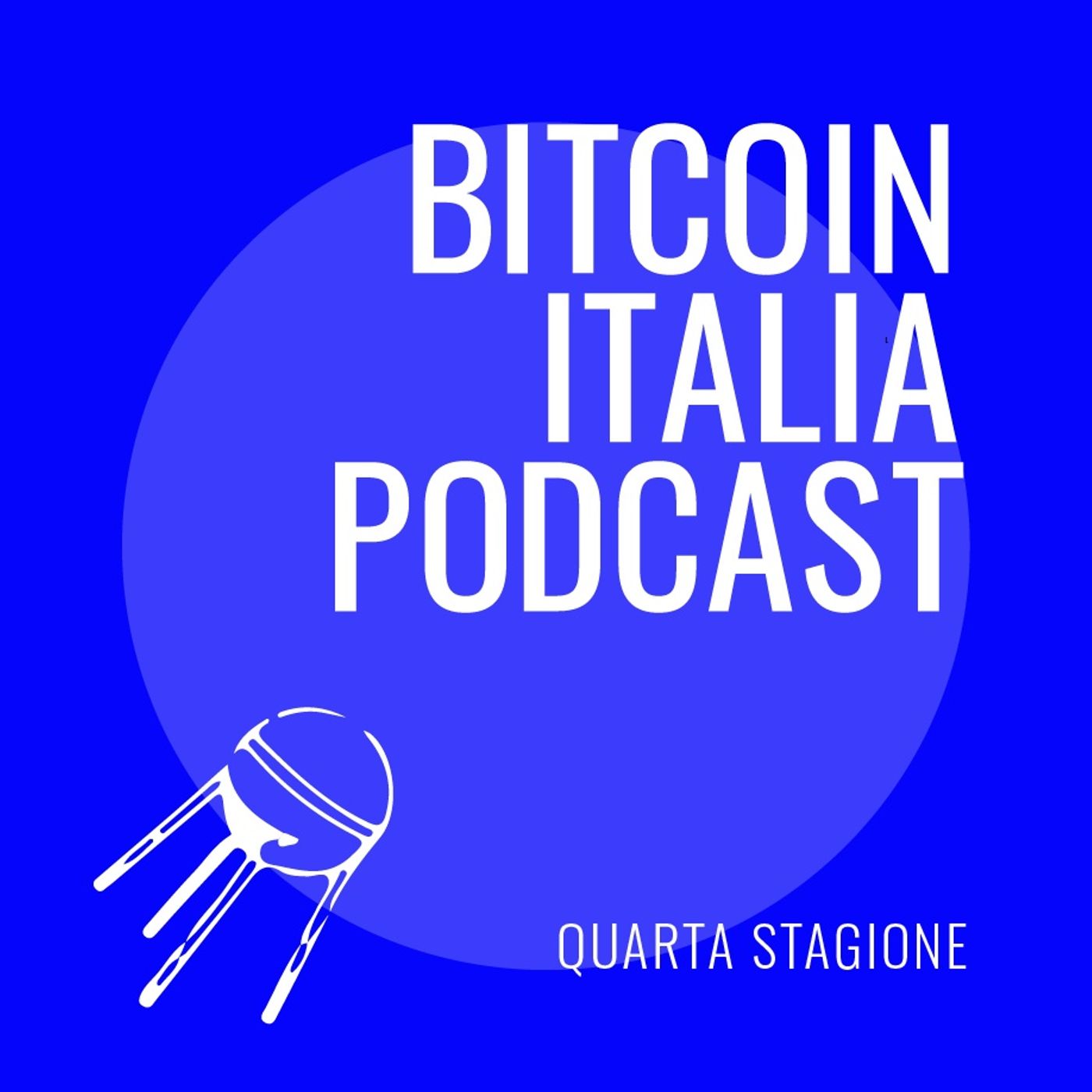 Bitcoin Italia Podcast
Il primo Bitcoin Podcast in lingua italiana.
Ogni giovedì alle 17 un nuovo episodio sul tuo pod-player preferito.
SO4E33 – Noi siamo #Hodlonaut
Un nuovo paper scientifico pubblicato su Nature analizza l'estrema distribuzione spaziale del mining di Bitcoin mentre Ethereum completa con successo il suo merge e il passaggio a Proof of Stake. Distribuzione da una lato, estrema centralizzazione dall'altro.
Cosa sceglierà l'umanità?
Inoltre Craig "Faketoshi" Wright si copre di ridicolo durante il processo contro Hodlonaut.
Tutto nel nuovo episodio del solito spumeggiante show!
Lift off!🚀
💣Questo episodio del BIP SHOW è sponsorizzato da:
🔥BITKIPI: acquista bitcoin facilmente e con KYC light!
👉🏻Scarica l'app gratuita per iOS e Android o visita il sito https://bitkipi.com
🔥BPAY by Bitcoin People: accetta pagamenti BTC facilmente!
👉🏻Scopri chi accetta BTC con BPAY qui: https://bit.ly/3P4KXBW
🔥BITBOX02: il miglior hardware wallet sul mercato.
👉🏻Acquistalo con il 5% di sconto con il codice BIP SHOW: https://shiftcrypto.ch/bipshow
Il MECENATE dell'episodio è Matteo B.: Grazie di ❤️ Matteo!
NOTE DELLA PUNTATA:
– Da dove arriva il termine podcast: https://bit.ly/3UvISCB
– Greenpeace cerca di ridare vigore alla campagna Change the code: https://prn.to/3BZXAKR
– Ethereum Classic Hahsrate più che triplicato subito dopo il merge: https://bit.ly/3dxa97k
– Il World Economic Forum shilla l'Ethereum Merge: https://bit.ly/3f4spoN
– La SEC rivendica giurisdizione su Ethereum: https://bloom.bg/3fcBT1p
– CBDC, la BCE sceglie i partner, CON GRANDE SORPRESA c'è Amazon: https://bit.ly/3Sqy2Mo
– Analisi spaziale della distribuzione del mining di Bitcoin: https://go.nature.com/3Utll5s
– Craig Wright: "ho distrutto volontariamente le chiavi private": https://bit.ly/3S77Ab5
– Analisi forense imbarazzante delle "prove" fornite da Craig Wright: https://bit.ly/3DOwxnc
❤️Grazie a tutti i BIPers che ogni settimana sostengono il nostro show con una donazione!
👊🏻WE ARE LEGION!👊🏻
Non limitarti ad ascoltarci!
Seguici e interagisci con noi!
Come?🤔
Su Twitter: https://bit.ly/BIPSHOW
Su Instagram: https://bit.ly/IG_BIPSHOW
Su YouTube: https://bit.ly/YT_BIPSHOW
Il Bitcoin Italia Podcast è una voce libera ed indipendente. Per mantenerla tale ci serve il tuo aiuto. Supportaci per mantenerci sicuri, decentralizzati, immutabili e trasparenti.
Come?
1- Semplicemente condividi il BIP show con tutti i tuoi amici e parenti.
2- Lasciaci una recensione (possibilmente da 5 stelle!) su iTunes, Apple podcast e Spotify!
3- Visita il nostro sito https://bitcoinitaliapodcast.it/supportaci/ e supportaci con una donazione!